Comprehensive Racial Equity DEIB
Training & Coaching

What's Included?
Certificate of Completion
Over 200+ Resources

Convenient & Effective

Comprehensive Training

Live Coaching Included
Level 1

13 Self Paced Modules
13 Knowledge Checks
Racial Equity Assessment
100+ Resources
2 Coaching Sessions
Certificate of Completion
6 Professional Development Credits
Level 2

7 Self Paced Modules
7 Knowledge Checks
100+ Resources
2 Coaching Sessions
Certificate of Completion
6 Professional Development Credits

Establish Your Baseline
To identify training gaps between how your policies differ from your employee's actual behavior.
Training for Leaders
To create and maintain diverse teams capable of delivering high performance.
Training for Employees
To align people's actions with your policies, helping all employees feel safe.
Risk Mitigation Tools
To identify and reduce legal and compliance risks, ensuring policies are fair and equitable.
Private Access
So participants can advance at their comfort level and not feel forced to engage in groups until they're ready.
Expert Coaching
Access to Tawana Bhagwat, 25-year DEIB expert and HR consultant. Find the solutions for YOUR situation.
Coaching from an Industry Expert
Tawana's intentional coaching approach makes everyone feel comfortable with the uncomfortable.
Bring racial equity & DEI concepts to life with three one-hour coaching sessions with Tawana Bhagwat, DEIB Expert and HR Guru.


Ask questions,

Dive deep into topics that affect your team, and

Raise awareness about your own beliefs, interpersonal skills, and how you understand others' lived experiences.

After these coaching sessions, participants often feel more invested, equipped, and inspired to continue their DEIB journey.
Level 1 Modules
Level 2 Modules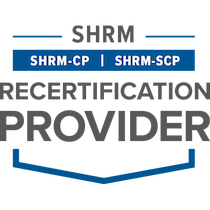 Certification & Professional Development Credits
6 PDC's for each level (12 total) from SHRM
Demonstrate subject matter proficiency
Be recognized as a DEIB ally, ambassador, and/or champion.
Testimonials
For Organization at its Best, Inc.
"Tawana's expertise regarding racial injustice and the subject of anti-racism is beyond impressive….Highly recommended."
"Senior Leaders are now proactively looking for ways to address problematic behavior within the divisions they lead."
"Since working with OAIB, our organization has been able to gather momentum in tackling beliefs and ideals held for decades."
Created with