The First DEIB Training to Address Racial Equity Across The Entire Employee Lifecycle

Advance Your Diversity Equity, Inclusion & Belonging (DEIB) Initiative
The first DEIB training to address racial equity
across the entire employee lifecycle and organization.
Private
Self-paced and private. Adaptable to your needs and situation.
Proven
Highly practical and tested model, created by a leading DEI and HR expert.
Comprehensive
Covers all aspects of the employee experience, starting with how you attract talent.
Includes live coaching with Tawana Bhagwat


25 years of DEIB and HR experience
"If your DEIB initiatives aren't advancing to the degree you want, let's get your organization equipped to deal with the "elephant in the room," racial inequity."


- Tawana Bhagwat, CEO Organization At It's Best, DEIB Expert, and Creator and Facilitator of the Racial Equity Bootcamp


Why this bootcamp?
Does your organization reflect the racial and ethnic makeup of the community you serve?

Is equity and inclusion operationalized in all policies, practices, and behaviors?

How do your organizational values and behaviors impact People of Color?

Are your blindspots exposing your organization to legal or reputation risks?
Know what inequality really looks like and how it affects your organization.
Have the confidence to hold courageous conversations.
Identify solutions for the employee lifecycle, including recruiting, developing & retaining.
Raise awareness, identify risks, and eliminate organizational bias.
Level 1

6 Professional Development Credits


The first DEIB training to address racial equity across the entire employee lifecycle and organization.

13 modules covering:
Self-awareness & ownership of DEIB
Racial equity
Recruitment, onboarding, development & retention
Data & analytics
Policies & procedures
Legal, compliance & risk mitigation
Performance management of diverse teams
Accountability & allyship
DEIB value proposition
Actions to equity
Level 2
6 Professional Development Credits


Level 2 is a continuation of the concepts learned in Level 1, making this a comprehensive course.

7 modules, covering:


The equity journey of Asian peoples
LGBTQIA+
Disabilities & religion
How to identify and address inequities
Building accountability
The path forward
Certification & Professional Development Credits
6 PDC's for each level (12 total) from SHRM
Certificate of Completion, to show your commitment to Diversity, Equity, Inclusion, and Belonging
Demonstrate subject matter proficiency
Be recognized as a DEIB ally, ambassador, and/or champion
What our clients are saying
Testimonials about Organization At Its Best, Inc.
"What has made OAIB truly stand out, is their ability to grasp underlying organizational
dynamics and how they interact with DEI-related issues."
"OAIB made it possible for us to bridge the gap between where our DEI efforts currently are today and where we desire to be in the future."
FARZANA SAFIULLAH, CEO NATIONAL RESOURCE CENTER ON DOMESTIC VIOLENCE (NRCDV)
"If you are trying to strategize and decide what actions you can take in order to achieve racial equity in your workplace, this would be an amazing starting point."
Donna Dror
General Manager
Similar Web, Inc.
Turn your DEIB initiative into a culture so everyone can bring their whole selves to work.
Stop avoiding the elephant in the room.

Confront racial inequity and the resentment it creates.

Create breakthrough change.
Get Started
If you still have questions,
contact us
to discuss ways OAIB's Racial Equity Bootcamp may be able to help you turn an initiative into a culture.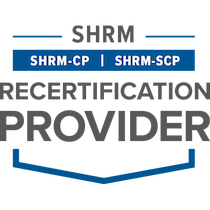 $500 discount when you
purchase Level 1 & 2 Together.

Earn up to 12 PDCs (6 for each level).
Created with